REHAU Authorised Partners
Making the right choice
By choosing a REHAU Authorised Partner and REHAU you can be assured that you have chosen a local company who is an expert in the manufacture and/or installation of home improvements products, together with the market leader in the design and manufacture of uPVC window and door systems. An established partnership that will not only provide you with peace of mind, but will deliver high quality, innovative products that will enhance the look and comfort of your property for many years to come.

REHAU does not supply direct to homeowners so the only way to be sure that you are obtaining their high quality windows, doors or conservatories is to choose us, a REHAU Authorised Partner.
About REHAU
We have chosen to manufacture and/or install our windows, doors and conservatories using REHAU uPVC systems.

Renowned as a first-class supplier of innovative, high-tech polymer based product solutions - REHAU is still a privately owned, German company. With high profile companies such Mercedes Benz, BMW, Audi and Airbus amongst its customers, you can be assured that in choosing a REHAU system you are in reassuringly good company.

REHAU manufactures all of its uPVC window and doors systems in the UK and opened its first sales office in the early 1960s. Since then it has developed a well earned reputation for technological expertise, design innovation and exceptional product quality and is the clear market leader in the UK.

REHAU is proud of its 'green credentials' and is constantly striving to increase its efficiencies and lower the 'carbon footprint' of its products and processes, having achieved BS EN 14001 for its Environmental Management System.

Windows can now be assessed with an A-G Energy rating, similar to that used on household apppliances like fridges, dishwashers and washing machines and windows manufactured from REHAU systems can achieve an 'A' rating - the highest possible window energy rating.

By working with REHAU we combine the strength, stability and resources of a global company with our local knowledge and expertise - an unbeatable team.
INTERACTIVE COLOUR SELECTOR
Our colour selector has been created to help you visualise how colour could enhance your home.
It's quick and easy to use -
try it out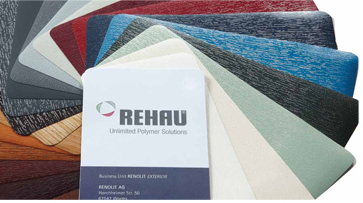 AREAS WE COVER
We cover the whole of Powys, Ceredigion and the Marches. Don't hesitate to contact us if you are outside these areas.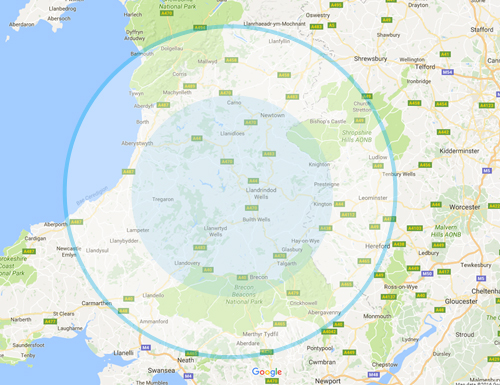 Read more about what it means to be a
REHAU Authorised Partner